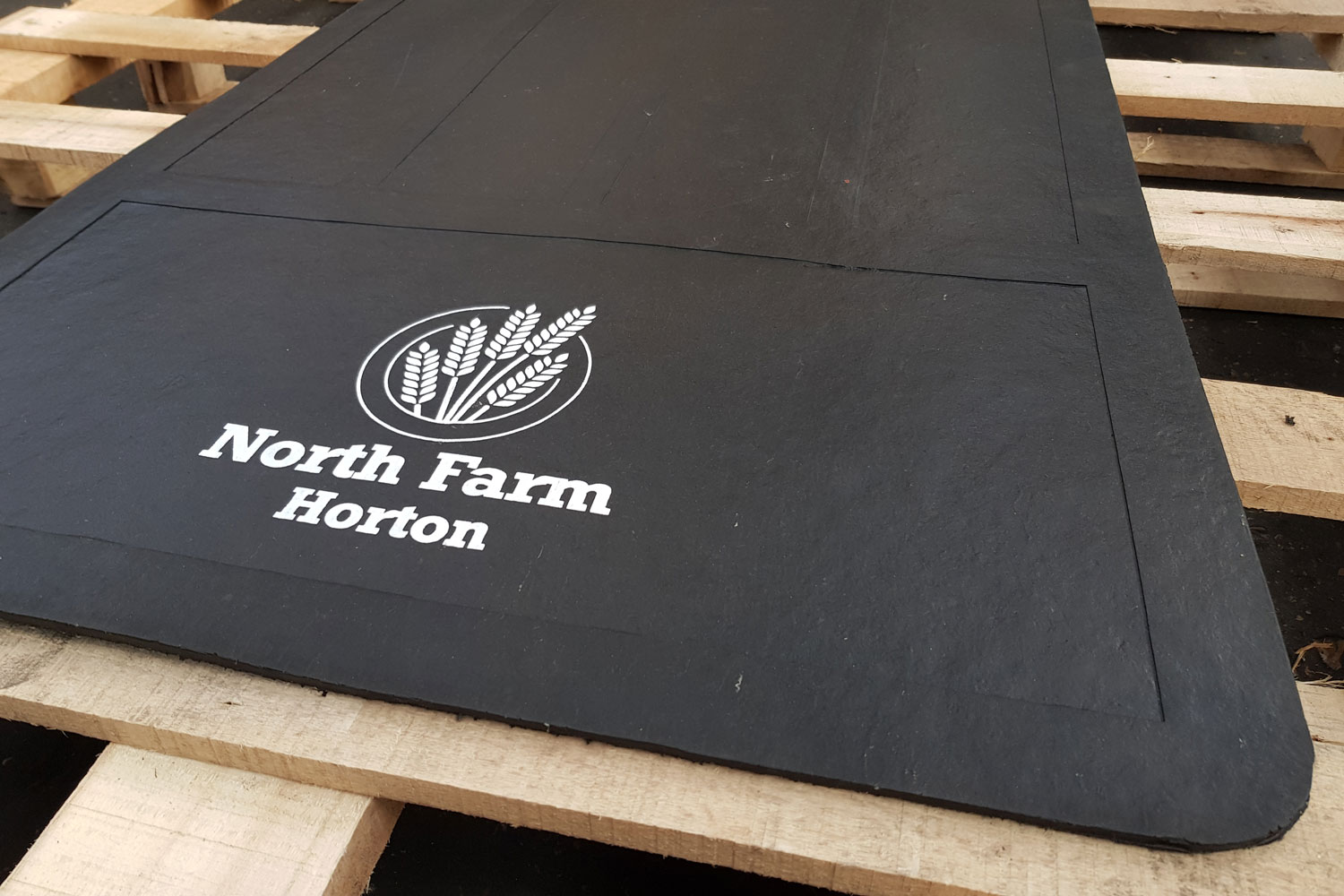 Earlier this year we launched a new mud flap printing service for our range of rubber mudguards with a great response from our customers. So we've put together a little more information about our printing capabilities to help you get the best results out of your design.
"We were very impressed with the quality of the print on the mud flaps. Although its early days at the moment the print seems to be wearing extremely well. The quality of the rubber also exceeded my expectations." - North Farm Horton.
Polymax Mud Flaps
For increased durability, we use a special reinforced compound called TPX Tyrecord Hi-Fibre. The material combines rubber with nylon or rayon fibres, producing a highly resilient yet flexible mud flap. We offer over thirty size variations as standard, suitable for cars, trucks, tractors and heavy goods vehicles. You can get started by viewing our full mud flap range here.
Mud Flap Printing
As we are based in the UK there is a quick turnaround from receiving the artwork to print. (In one example we shipped the final article in just two weeks!). The artwork is usually provided by our customers to enable us to make a mock-up of the design. Keep in mind, the size of the artwork can be adjusted to suit the size of the mud flap. However, it must stay within the print width and height boundaries.
Colours
There are five colour variations available as standard:
White
Red
Blue
Green
Deep Yellow
Alternatively, for order quantities over 200, we can print in the colours provided below with a lead time of 10-12 weeks.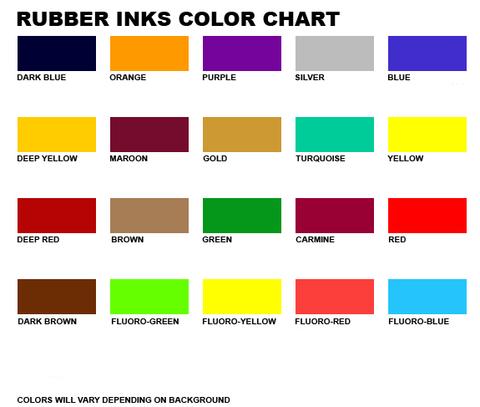 If you have any questions regarding this service do not hesitate to contact a member of our friendly sales team on 01420 550123.