Screed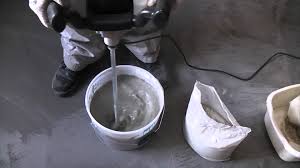 Description
Polymax are happy to offer a variety of Screeds suitable for a variety of applications, and help with the installation of your chosen flooring.
What is Screed?
A levelled layer of material (e.g. cement) applied to a floor or other surface.
Difference between screed and concrete?
Concrete and screed are essentially formed of the same basic ingredients – cement, aggregates and water. But what makes them different is- the size of aggregates, the cement grade, mix consistency, and of course their intended application or use.
Composition and Mix Proportion
Concrete in its simplest form is a rock like mass formed by the hardening of cement paste and aggregates mixed in a proportion of – 1 x Cement: 2 x Sand: 3 x Coarse aggregates (ballast/gravel). But several variations are applied to this basic mix design to suit various uses and strength requirements.
Screed on the other hand is a thin layer of cement paste and sand/ fine aggregates, laid on to a concrete floor base or underfloor heating to act as a smooth flat levelling surface for taking on the final floor finish. Screeds generally follow a mix proportion of 1 x Cement: 3-5 x Sand (0-4mm washed sharp sand for levelling screeds).
Latexplan Trade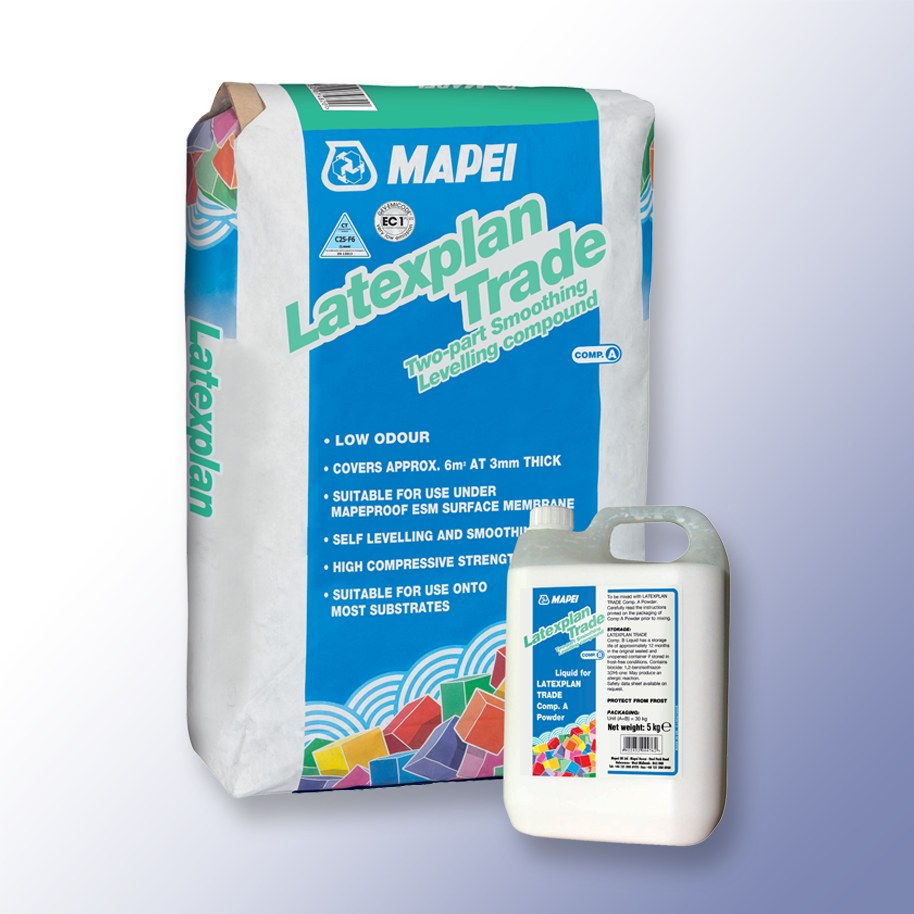 Trade levelling & smoothing compound suitable for commercial & domestic applications, suitable for underfloor heating use
Renovation Screed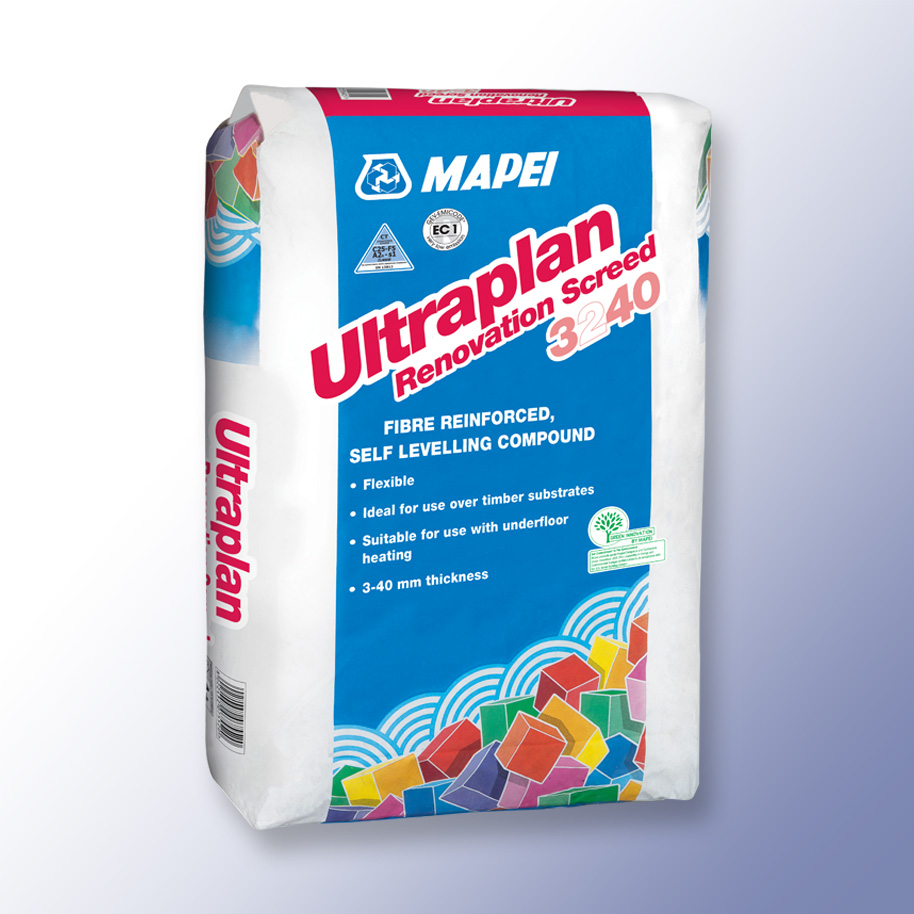 Fibre reinforced self levelling compound, used for renovation and refurbishment, use with stone, timber and others. Suitable for underfloor heating use
Yellow Mixing Tubs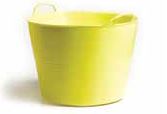 Mixing tubs in variety of sizes available suitable for screed