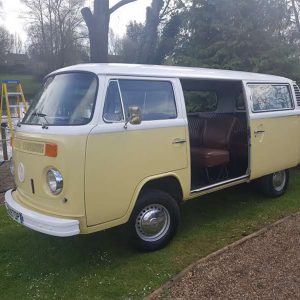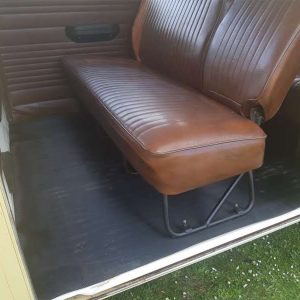 Installing a van mat is one of the easiest ways to improve your van. If you are tired of the standard metal flooring in your cargo bay, covering it with high-quality rubber matting can smooth out uneven surfaces, provide better grip and add insulation to your vehicle. Better yet, it will not break the bank! High-quality rubber matting comes in at a small price for years of service, even in the toughest work environments. There are plenty of types to choose from. this guide will go through some of the different materials and give some tips for installation.
Looking for something more permanent? Read our Van Flooring blog for some great ideas for van conversions.
Durable Van Matting
If you want to improve the look of your cargo bay and protect against dirt, take a look at our CIRCA matting. Available in 3mm to 5mm thickness, this tough rubber matting is moulded with embossed patterns that add a professional feel to any work van. Choose from checker plate (DIAMEX), studded (CIRCA) or five chek plate (CHEK).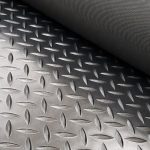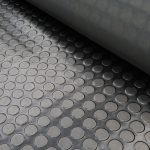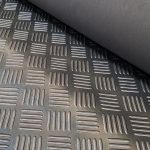 Van Mats for Transit
Regularly move cargo in and out of your vehicle? The broad ribbed VIDA rubber mat works great for transit vans. The matting provides enough grip to prevent trip hazards whilst the verticle lines come in handy for moving items within the cabin. It also comes in high-vis yellow and other bright colours, which is great for highlighting the floor in low light conditions.
For the best results with heavy cargo, consider installing a plywood base to the vehicle and use a rubber adhesive to secure the mat.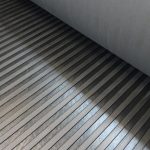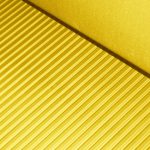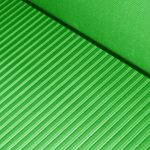 Non-Slip Van Matting
There are a few rubber matting options that improve grip inside your vehicle. Firstly, the low-cost FINA floor covering comes in a soft rubber that cushions underfoot. This is probably the most popular choice for work vans and comes in the largest range of thicknesses. Choosing a thicker mat will make it easier to cover uneven surfaces without the need for prep.
Alternatively, the PYRAMIC rubber matting comes with a unique design that provides the highest level of protection from trips and slips. This matting is recommended for use in very wet conditions, which says a lot about its non-slip capabilities!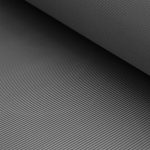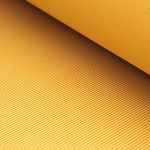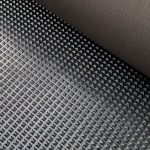 Head on over to our rubber matting pages to view the entire range. Do get in touch with a member of our team if you have any questions at sales@polymax.co.uk.