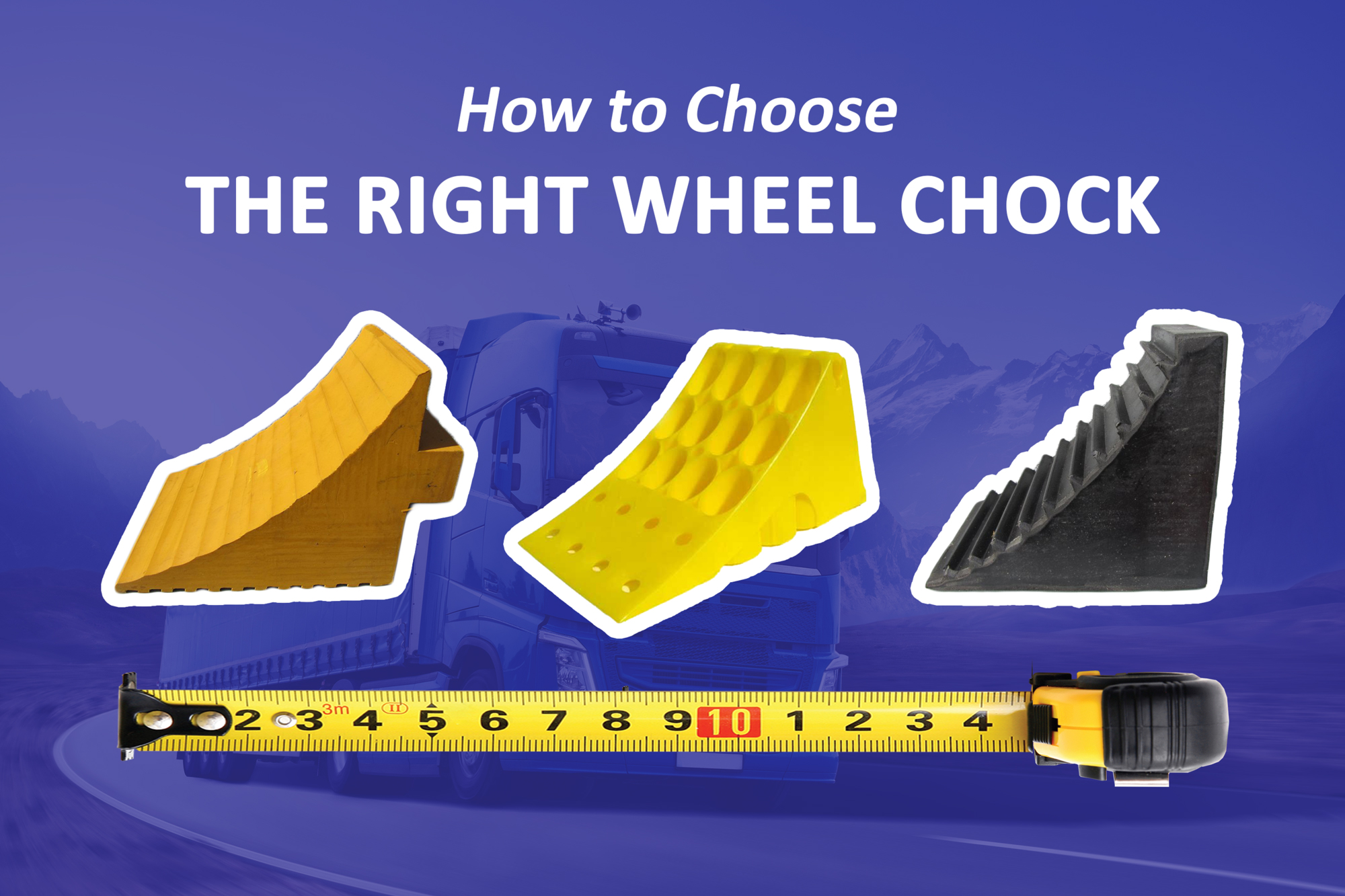 With hundreds of wheel chocks on the market, how do you decide what is best for you? Well, 'No Chock Fits All' and the safety of your vehicle depends on multiple factors. So always follow your vehicle manufacturers guidelines and thoroughly test your new chocks before using them long term. To help you in the right direction, here are some general rules to help you choose the right chock.
Wheel Chock Shape and Material
The first step is finding out the best shape for the vehicle you are going to secure. The majority of our wheel chocks are made from 100% natural/synthetic rubber, although there are some reinforced plastic versions that both lightweight and strong.
Here is a list of some specialised wheel chock shapes-
Aircraft Wheel Chocks offer a longer length in comparison to normal chocks, with a colour coded cord to make them easy to deploy by hand.
Double-sided Pyramid Wheel Chocks are the preferred choice for heavy goods and construction vehicles up to 40 tonnes. They offer a superb tread and can be fitted with eyelet pins or handles for easy assembly. There are also Yellow Rubber Chocks available to provide better visibility in low light weather conditions.
Does your vehicle require a DIN 76051 certificate? View our Lightweight Plastic DIN Wheel Chocks. Or, for the best abrasion resistance, view our TyreCord Hi-Fibre Chock.
Generally, most cars, vans and caravans will require standard Wheel Chock. The size of your tires and weight of your vehicle will now determine the next step.
How To Measure Wheel Chocks
The most important factor in selecting the best wheel chock is its height and size. It's recommended the height of the chock is at least a quarter of the height of the wheel. Even higher if the vehicle is going to be parked on a gradient. Measure the height and width of your wheel and select a size that will comfortably fit. Next, take into consideration the weight of the vehicle and the maximum load of the wheel chock. Some chocks have a hollow core to reduce the weight and price of the item which will also reduce the weight it is able to hold.
That's about it! Again, we cannot emphasise enough the importance of carrying out safety checks on your vehicle. Click through to view the full collection of wheel chocks we sell online. If you have any further questions please give us a call on 01420 474123.